Why Buy Your Used Chevy from a Dealership?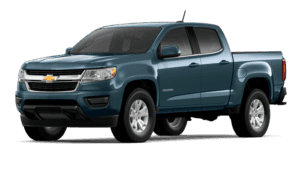 There are many reasons to consider purchasing a used Chevy, and when the time does come for your next pre-owned vehicle, look no further than Starling Chevrolet. We will match you with the perfect vehicle at the ideal price—and that's just one of the many benefits of buying your next car at the dealership. Here are some of the others. 
You Have Choices
One of the benefits of purchasing a pre-owned vehicle is that you have a more comprehensive range of model options within your budget. Take advantage of the choices by buying at a dealership, where you can explore the models that fit your needs.
You Can Finance
Pre-owned vehicles are much less expensive than brand-new ones, but it's still a common practice to finance your pre-owned vehicle rather than buy it outright. When you purchase from a private seller, you'll typically need all the money on hand the day of.
The Details Are Cared For
Whether you purchase new or pre-owned, dealerships typically take care of the nitty gritty. You don't have to worry about inspections, registration, titles, or other essential purchasing documents.
The Vehicle is Protected
Many of the pre-owned vehicles available at car dealerships come with the protection of warranties and guarantees, which you won't find when you purchase a pre-owned car from a private owner. By buying your next pre-owned model from the dealership, you'll have peace of mind on every ride.
Learn more about the many benefits of buying a pre-owned model from the dealership here at Starling Chevrolet. Visit our Deland Chevrolet dealership to take the first drive in your next pre-owned car, truck, or SUV, and experience savings, options, and protections for yourself today.