Finding Chevy Parts for Older Models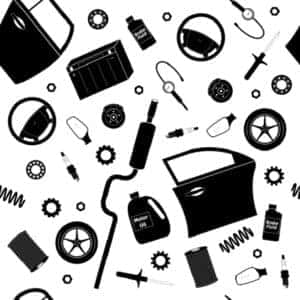 If you're searching for Chevy dealer parts, Starling Chevrolet is the dealership you'll want to turn to first. We make it easy to service and care for your vehicle and find the parts and accessories you need to keep it running smoothly for many more drives. We're even sharing best practices for finding Chevy parts for older models, including the best places to start your search. 
Your Dealership Catalog
Dealerships' parts inventories go back quite a few years, much further than you might expect. While it may be a little more complicated to order a part or accessory for a vehicle from several decades in the past, it's certainly not impossible. Make your Chevy dealership, like Starling Chevrolet, the first stop for Chevy parts, even the older and rarer ones.
Your Manufacturer's Library
If you can't find what you need from the dealership, you may want to take it up a notch. The auto manufacturer is an excellent resource for older or rarer parts, as they have access to resources for rarer and harder-to-find parts that you can trust to fit your vehicle.
Your Favorite Independent Seller
You'll only want to reach out to independent sellers and previous owners if you've exhausted all other options. It's harder to track and trace the parts from individual sellers, so you don't always know what you're getting. That said, some rarer or older parts may only be available from independent sellers, so having them in your back pocket is helpful.
Begin Your Parts Search
It's always a good idea to search for parts at the dealership first, and Starling Chevrolet is here to help. Explore our expansive collection of components for Chevy cars, trucks, and SUVs, and begin repairing or upgrading your vehicle with support from our dealership today.