Common Chevy Parts to Upgrade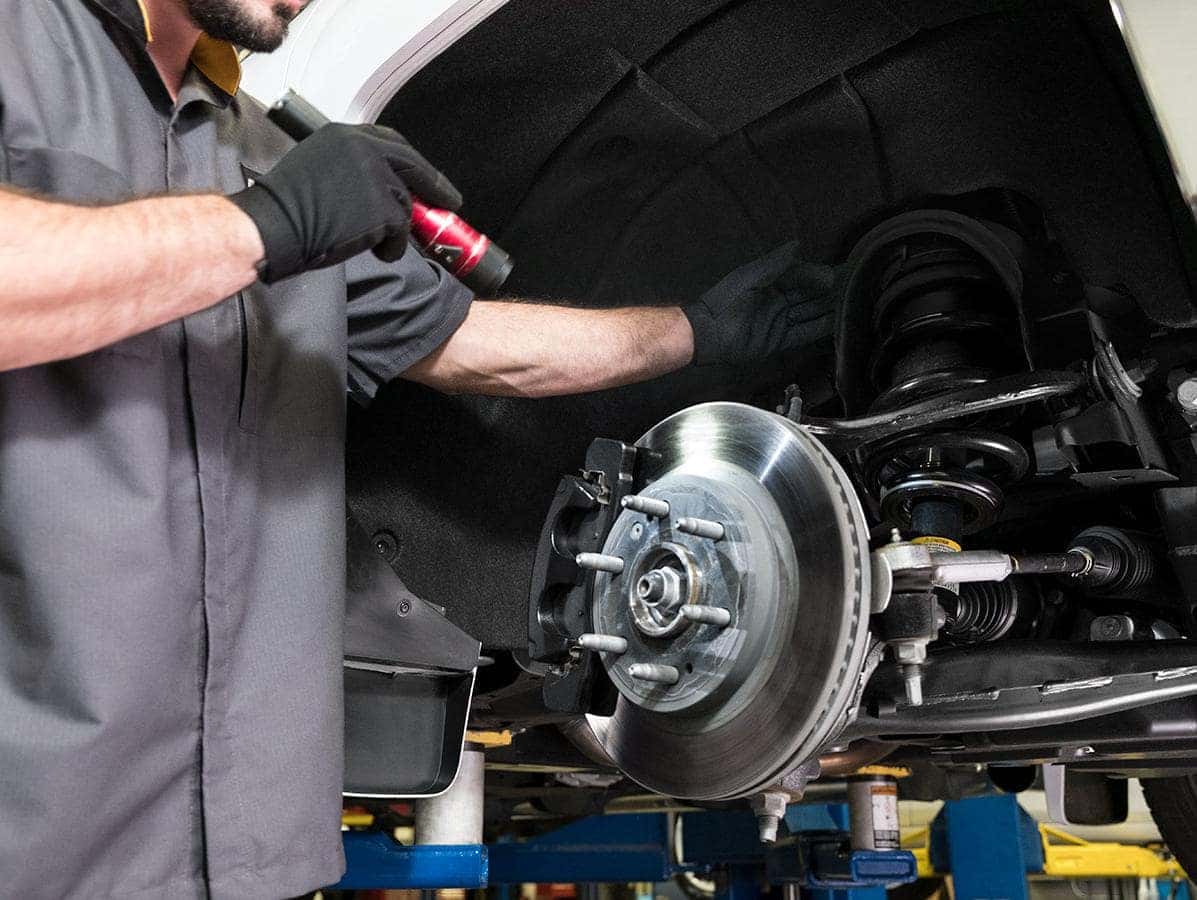 Keeping your Chevy running in mint condition for years to come is not as hard as you'd think, as long as you're purchasing the right Chevy parts for your vehicle. Genuine parts fit your car like a glove and are specifically made to handle the way it runs.
We here at Starling Chevrolet want to make sure your car is getting the best care, so we've put together a short list of the most important parts to keep regularly upgraded and deals we offer to help you out!
Brakes
Functional brakes are arguably the most important aspect of a vehicle. Not even the best driver in the world can control a car that won't stop. Make sure your brakes are always up to date by scheduling regular inspections and replacing worn out brake pads. Check out our Chevy brake specials for deals on ordering and installation so \ you and everyone else on the road can stay safe.
Tires
Your tires literally keep you moving forward. Regular tire rotations (repositioning your tires to different spots on your car) ensure that your tires have even wear and the treading stays safe. And when you need new tires, selecting the right ones through our Chevy tire offers will keep you on a roll.
Battery
A Chevy can't run without a battery, so this is a part you surely don't want to overlook. Regular inspections after cold seasons, hot seasons, or extended periods of time without use make sure that it's running properly.
Your car can also speak to you through its battery. When you turn the key in the ignition and it takes a few seconds to start, that's the battery telling you it might be time for a replacement soon. Listen to what it's trying to tell you, and review our Chevy battery specials for ways we can help.
All of us at Starling Chevrolet are committed to getting you as many miles as possible out of your Chevy. We want nothing more than to have you behind the wheel of your vehicle for the duration of its life. Contact us today to learn about more part specials and ways to keep your Chevy running!